Archive for the blog Category
Advertisement and marketing play a key role in promoting a business. It doesn't matter whether you have a small, medium, or large size business, there is always a need for product/service promotion. The best way to promote a business is by using stickers, and it is always recommended to use custom stickers. Some individuals degrade the significance of custom stickers for service/product promotion. Perhaps, small size stickers may not be as beneficial as the custom stickers. This is why most of the businesses use custom stickers for their product/service advertisement. Here at Tortoise Print, you can find your perfect custom stickers.
Some businesses don't even realize the benefits of using custom stickers. These little stuffs can do wonders for their business. It's because the printed stickers can definitely increase the popularity of their products and services. Let's see how businesses can benefit from custom stickers.
We cannot deny the importance of a business logo. The use of custom stickers on business logo can work as an effective marketing tool. You can easily find perfect custom stickers for your business logo. They can be found and seen anywhere and everywhere. They can easily be stuck on bottles, mugs, notebooks, laptops, books, bags, and other things.
In comparison to other widely used marketing tools, these custom stickers are unlimited. You can use them to market your brand, service, business, and product in unthinkable ways.  Simply stick your stickers on any visible product and promote brand awareness.
Unlike other marketing tools that will cost you a lot of money, custom-made stickers are cost-effective. Its because these stickers are neither gadgets nor handy tokens, and therefore not really costly. Moreover, stickers can last for longer time as compared to other giveaways like umbrellas, calendars, and hats that get worn out over time. Once the custom stickers are stuck on any item/product, they will remain there for more time and cannot be destroyed easily.
Most of the marketing items can only be used on/with a specific item. But a custom sticker can be used on several matching items. Never misjudge the significance of custom stickers as they can successfully advertise your product or service. All you need is a small amount of investment to make your product/service recognized for years. Certainly, stickers can be a perfect giveaway marketing item to spread your brand name rapidly.
Helpful during political campaigns
Customized stickers are also helpful during political campaigns. It's because they are not wasted when you have used them on a political campaign. Once they are glued on any specific area, they remain there for a long time and keep promoting your political party.
Stickers are durable and can resist adverse weather conditions like hot climate, rain, and storm. It means you can also glue stickers on outdoor places without any worry.
It is completely the choice of customers that whether they want to use custom stickers for commercial or domestic purpose. But make sure to buy them from a trustworthy manufacturer like Tortoise Print that offers custom stickers in different shapes, colors, and sizes.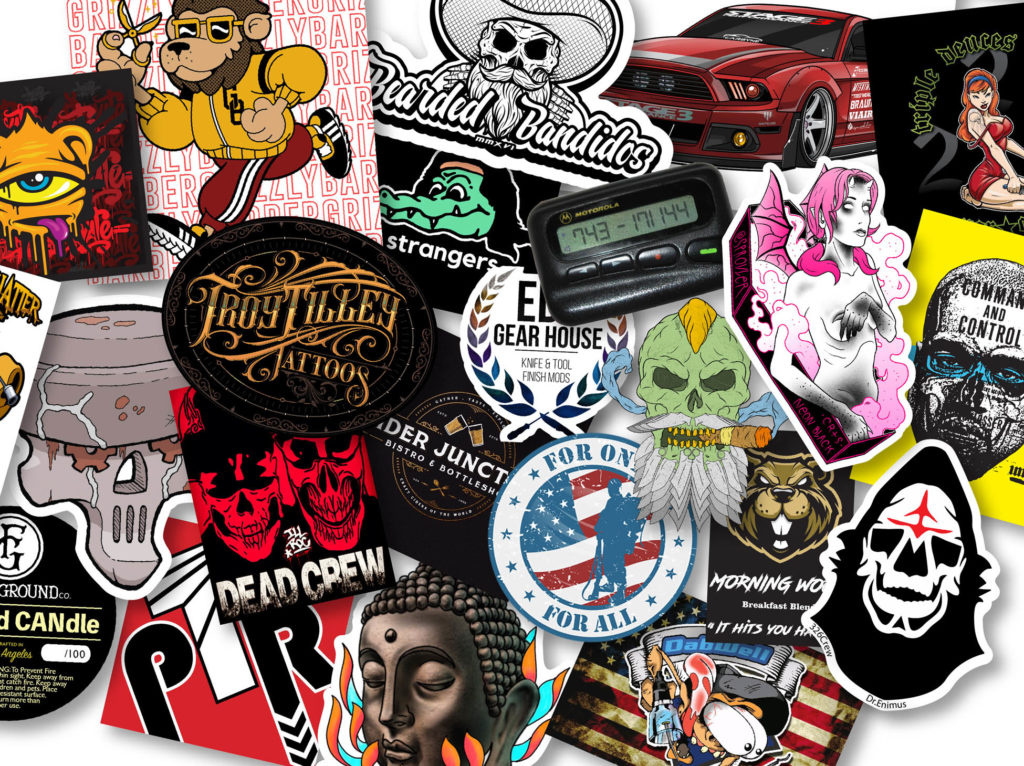 How many times did you get a business card from someone? Isn't it an ideal way to introduce your business to someone? If you are also running a business, then you must possess a business card to swap with other business owners. It is an effective way to aware others about you, your business, and your brand. Let's see how you can grow your business with business cards.
You have to admit the reality that people don't use or see business cards again once they receive them. They either place them in the drawer or throw them in the dustbin. Of course, you don't want to see your business card in the dustbin or just collect dust while in someone's drawer. So, what can be done in this regard? It is important to realize the importance of business cards as a marketing tool. All you need to do is to use your business card in effective ways. Let's have a look at these ways.
1. Give your business card a purpose
Your name
Your business name
And your contact information
Besides the basic information, try to add creative things on your business card. Like if you are dealing in pizza making, then you can print a mouth-watering pizza on your business card. Make your business card attractive so that individuals see it again. You don't need to worry if you don't have such creative ideas. Simply hire Tortoise Print to get your business cards printed in the most attractive way. Here at Tortoise Print, you can get business cards in different colors to attract your potential customers towards your business/brand. This will ultimately increase your clientage as well as profitability.
Analysis
Technological advancement has made digital marketing much more beneficial. Digital marketing can help track the audience's behavior as they get in touch with your brand through your social media profile and website. Imagine if your business card guarantees extra marketing data? For example, you can add a QR code in your business card to help individuals know more about your brand by scanning it with their cell phones. You can also offer incentives to all those people who will scan their QR code e.g. a discount or a free download.
Add information
Add some sort of entertainment in your business card. This will break the hesitation between you and your potential customers. For instance, if you are running a pizza shop, then you can mention "38%" of individuals consider pizza as a perfect breakfast. It is wise to use the backside of a business card for some advertisements like you can advertise your upcoming product or service to let people know about it before its launch.
The handover
Try to create an unforgettable encounter each time you meet with a potential customer. You can complement them or tell them something special about you or your brand. You can also ask them for their business card to interact with them later. That way, they won't be stunted if you give them a follow-up call.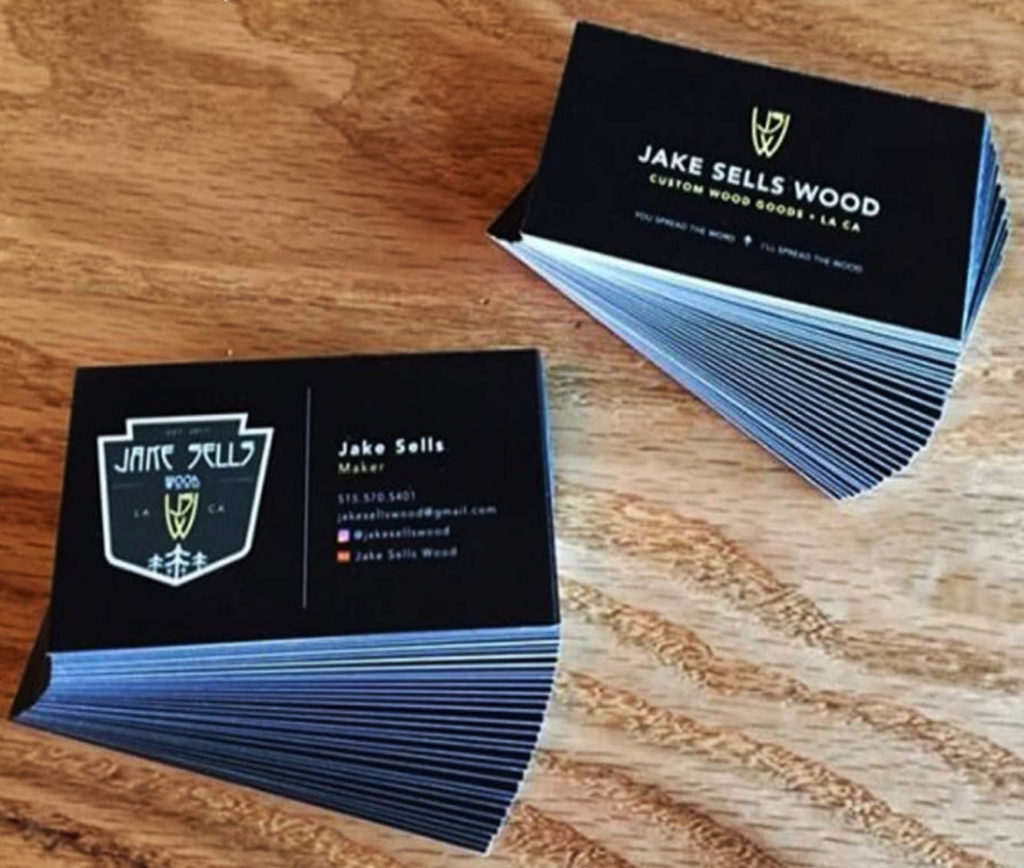 Whenever we talk about stickers, the first thing that comes to our mind is its material. Stickers can be made with both vinyl and paper. But what's the difference between paper stickers and vinyl stickers? Well, each of these stickers has exclusive features and benefits. It completely depends on your requirement that which material you want to choose for your stickers. Here in this blog post, we are going to share the difference between vinyl and paper stickers along with their features and uses. Let's have a look.
Paper stickers
As the name suggests, a paper sticker is made with a thin sheet of paper. Some of its key features are
listed below.
The materials used in its making have an extremely thin low profile
These stickers add a great finish quality, particularly to packed products and boxes
Need no lamination
They can utilize matte or glass paper finish
One of the biggest concerns about a paper sticker is its susceptibility to the elements like weather, moisture, and seasonal temperature changes. Paper stickers fade quickly and are hard to maintain. Writings, scratches, and rubs can rapidly damage their quality as their surface is not protected by lamination. These types of stickers are recommended for indoor usage where longevity is not the key requirement.
Vinyl stickers are manufactured with durable vinyl, which is much sturdy than paper and thus cannot damage easily. Some of its main features are stated below.
Shielded from fading
Easy to maintain and clean
Perfect for long-term usage
Ideal for severe outdoor conditions
These stickers are quite famous among business entities because of their longevity. Vinyl stickers can be customized and can have large-quality graphics. They are best suited for outdoors because of their durability.
Which type of sticker is best? Vinyl or paper stickers?
As already stated, it completely depends on you which material you would like to use. All you need to do is to identify your need and your business objectives. No doubt, vinyl stickers are more durable and stronger than paper stickers. Plus, they do not tear apart easily like that of paper stickers. They cannot be damaged or faded by moisture, sun heat, or other severe weather conditions. If you require a long-lasting and climate-tough sticker, then a vinyl sticker is the best choice for you. You can easily use this sticker for outdoor places that are prone to extreme weather conditions.
The best thing about vinyl stickers is that they can easily be customized as per the choice of customers. Here at Tortoise Print, you can get vinyl stickers in various designs, shapes, sizes, graphics, and images. As far as the paper stickers are concerned, they cannot be customized to such a greater extent. But they are much economical than vinyl stickers and will save you additional bucks. If you require stickers for indoor items, then paper stickers are recommended as they can be used on boxes and packed products. Now, every one of you will be well aware of the features, benefits, and differences between vinyl and paper stickers.